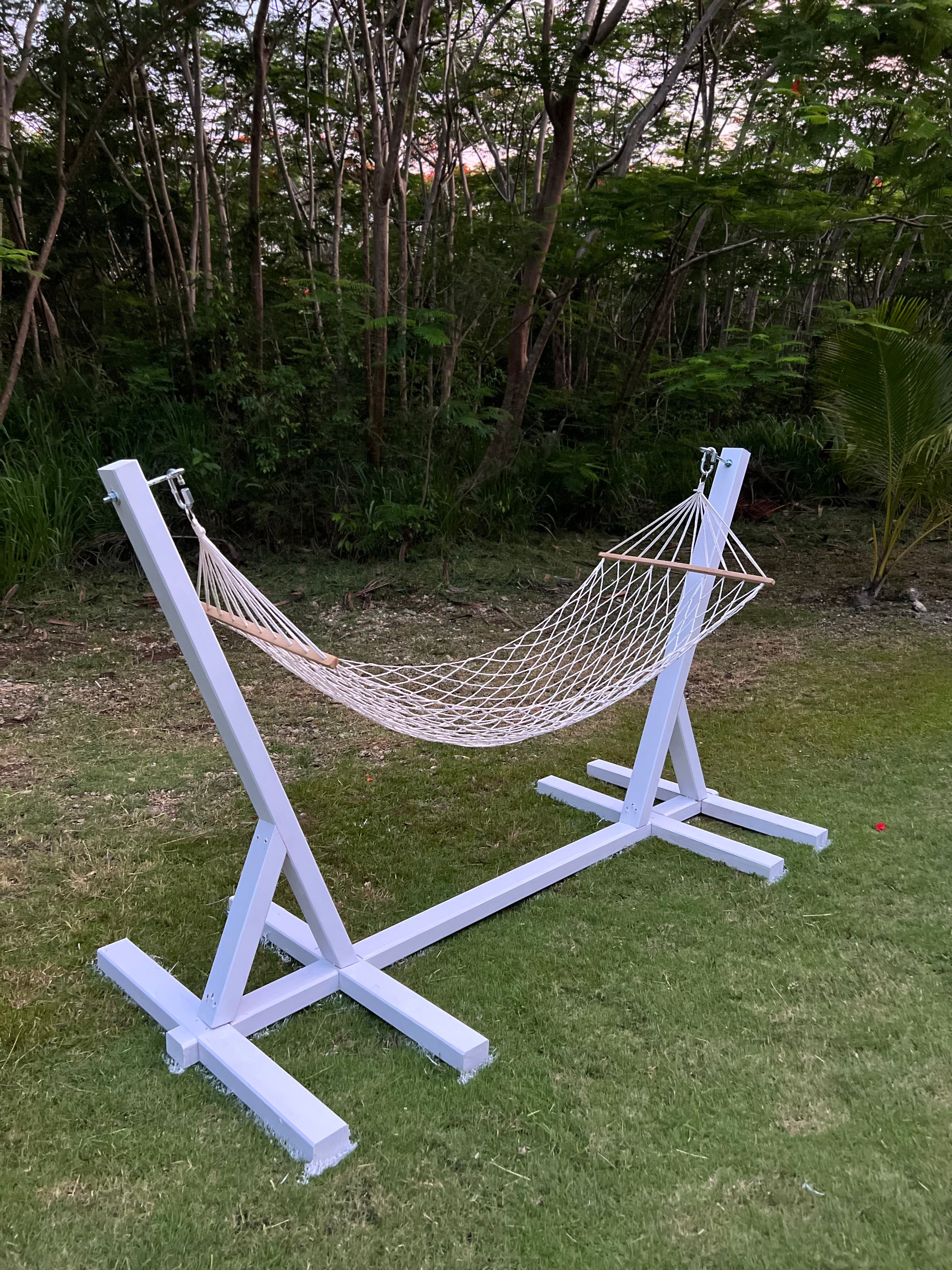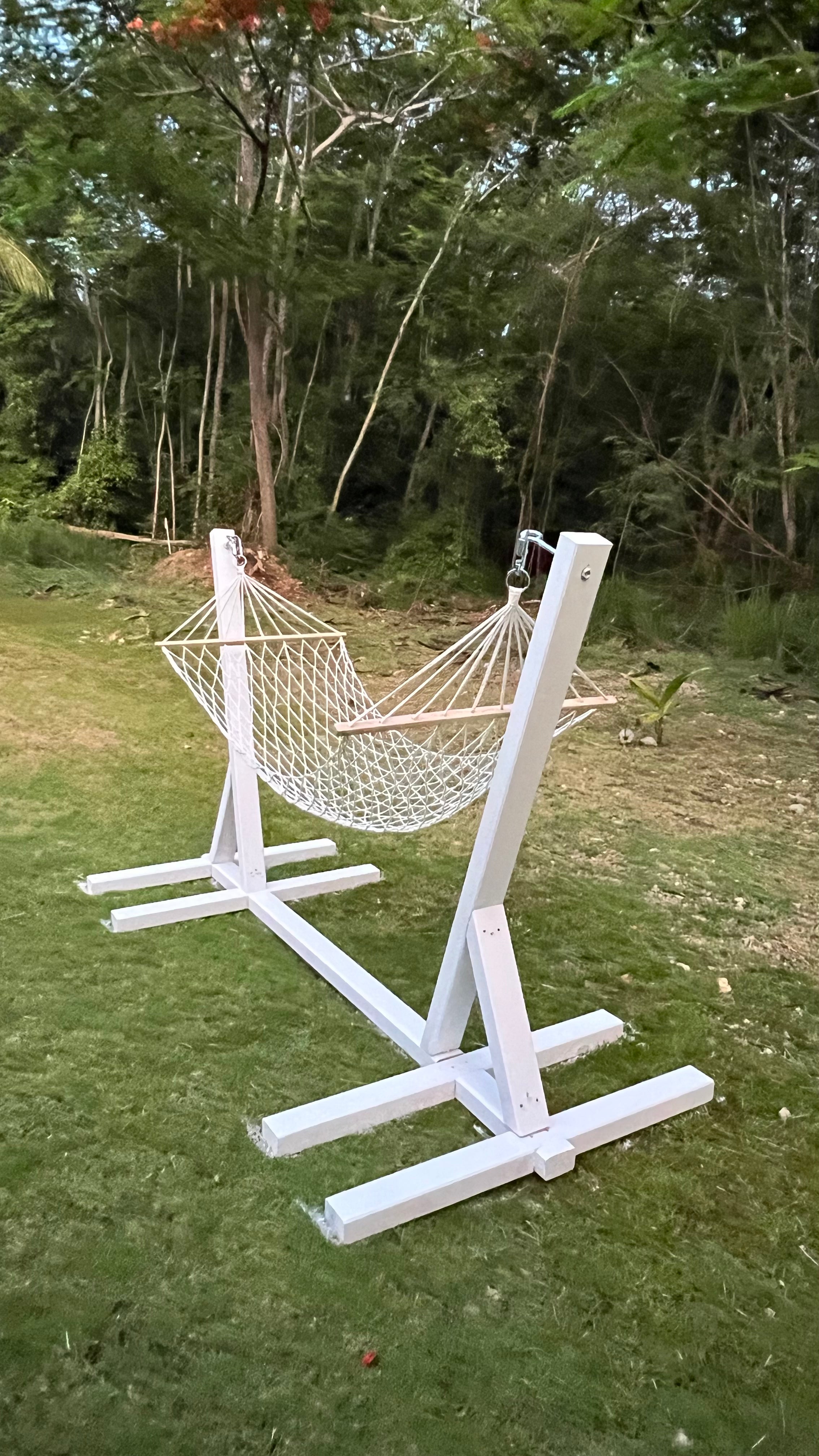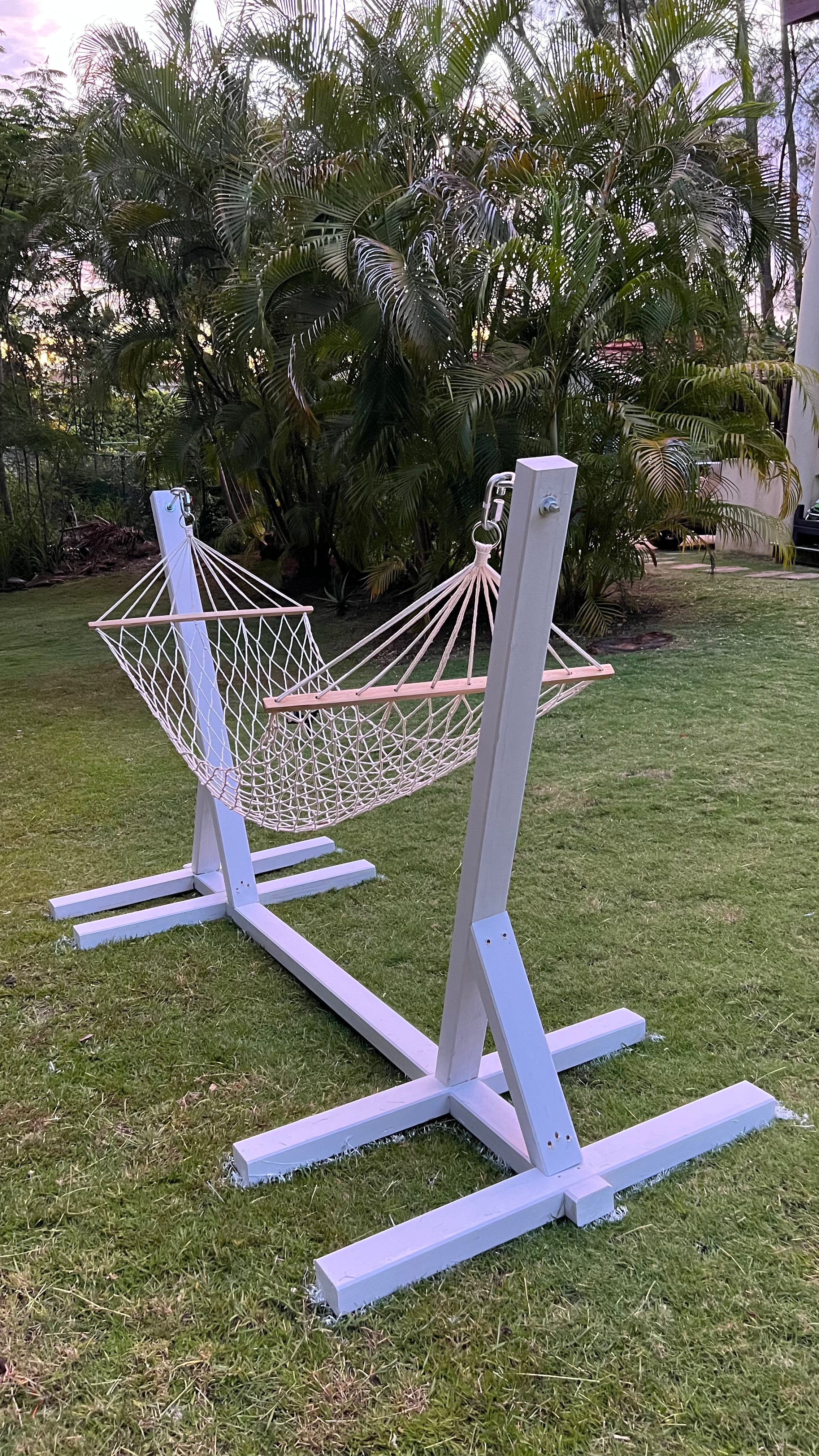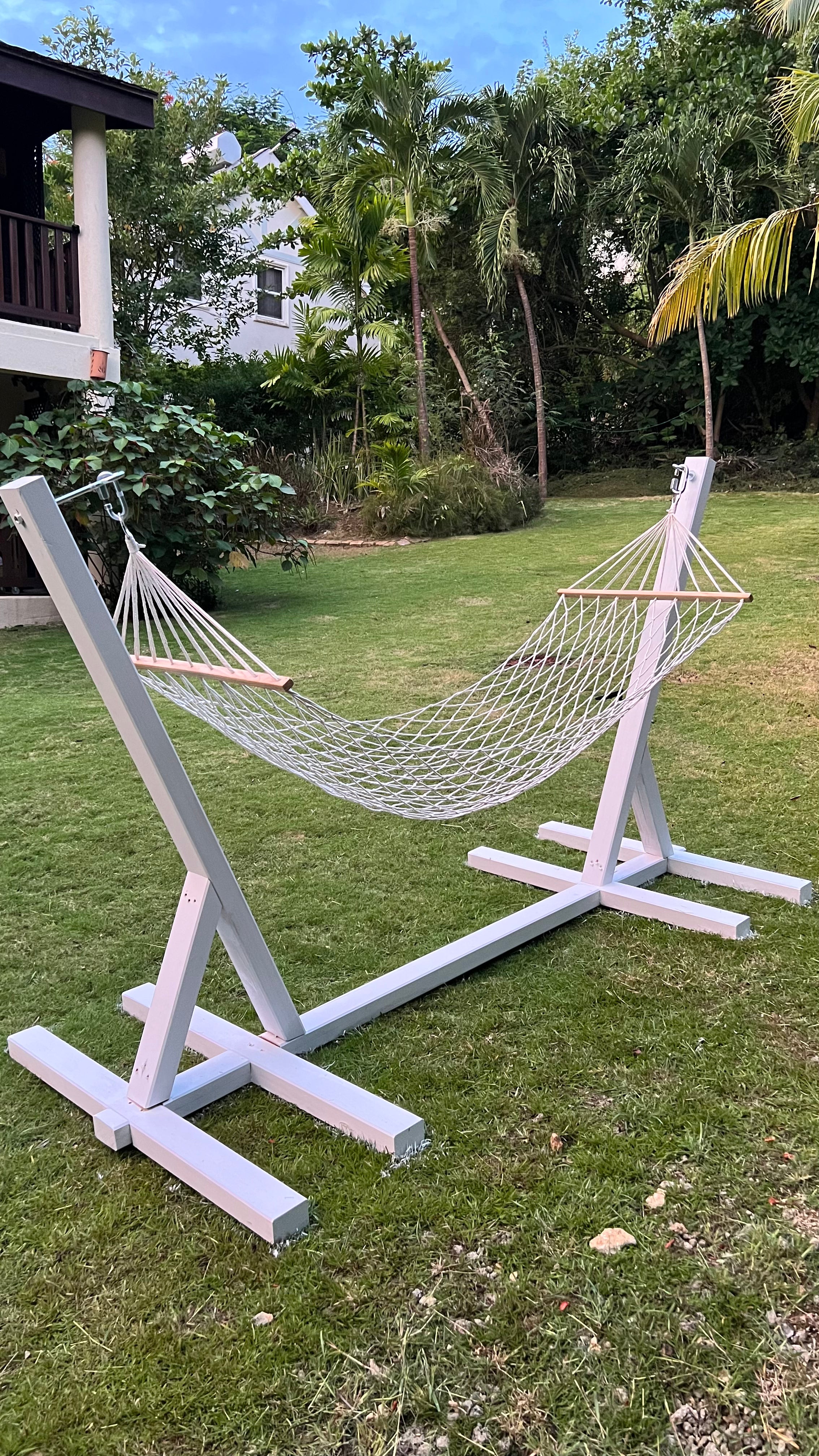 Introducing our sturdy and elegant handmade hammock, designed to bring you automatic relaxation and comfort when you don't have two coconut trees spaced exactly the right distance apart.
Made from solid wood, this hammock stand is built to withstand the test of time so can be placed outdoors. The hammock swing material is soft against your skin making your lounging experience sublime.
Order now and treat yourself to the comfort of our hammock.
The hammock takes up to 250 pounds in weight.