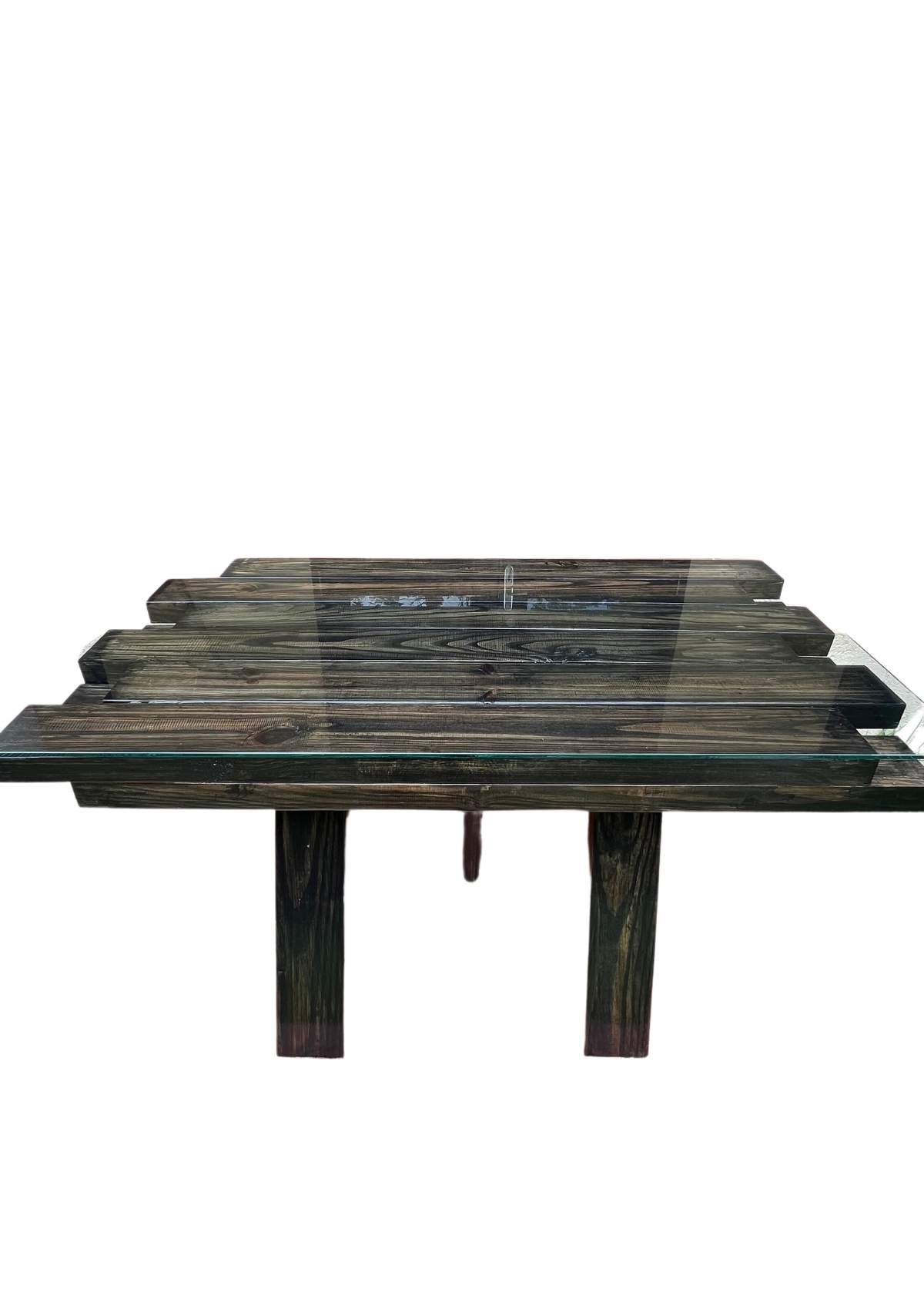 Handmade Juxta Edge Coffee Table
Introducing our unique charcoal-stained juxta edge coffee table, handcrafted from solid pine wood. This stunning piece combines elegance and rustic charm making it the perfect addition to any living space. The rich charcoal finish brings out the natural beauty of the wood grain, creating a striking visual appeal.
With its sturdy construction and fine craftmanship, it not only offers a stylish centerpiece but also provides exceptional durability for everyday use. Elevate your home decor with its distinct blend of rustic charm yet modern finish, designed to capture attention and enhance your interior.
Can also be custom ordered and finished your way i.e painted or stained a different tone. 
Product Size: Width: 22" Length: 40" Height 17.5"
Material: Solid Pine
NB: Glass Top is not tempered glass (advised unavailable in Barbados)