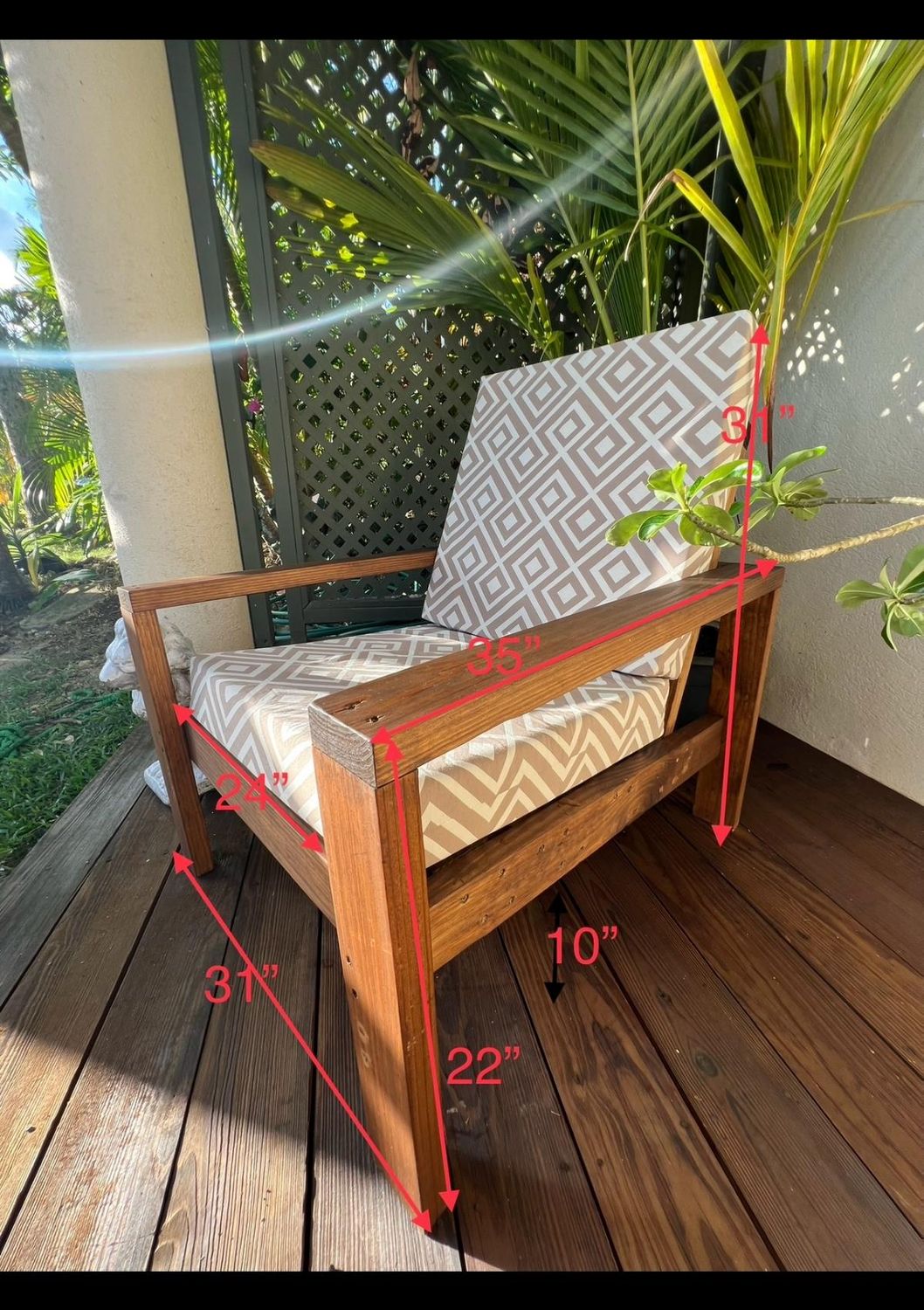 Handmade Modern Outdoor Lounge Chair
Introducing the perfect addition to your outdoor oasis: a Handmade Outdoor Lounge Chair.
Each chair is a unique work of art, showcasing the skill and dedication of our craftswoman. The solid pine wood is hand selected from local lumberyards to ensure quality raw materials right from the start.
Crafted with care and passion, this lounge chair boasts a sturdy wooden frame that exudes natural elegance whilst providing the durability to withstand the elements. Clean lines and a seat that is slightly tilted backward ensures your outdoor space doesn't compromise on style or comfort.

Whether placed on a patio, nestled in a garden corner, or beside a sparkling pool, this handmade outdoor lounge chair invites you to relax, unwind, and immerse yourself in the tranquility of nature. Its timeless but customisable design seamlessly blends with any outdoor setting, creating a harmonious retreat for quiet contemplation or lively gatherings. Immerse yourself in its embrace, and let the cares of the world melt away as you sink into serenity and indulge in the ultimate outdoor comfort.
The lounge chair comes with two deep seat cushions that are 24inch x 24inch and 4inches thick. 

The final look of the chair is customisable, it can be stained a walnut tone or whitewashed/painted white as to your preference. You can also choose the colour and material of the cushion covers so that the final look seamlessly fits your already existing home decor.
Materials:
Chair: Solid Pine Wood
Cushions: Various, *waterproof and non-waterproof available. *waterproof cushions + $25