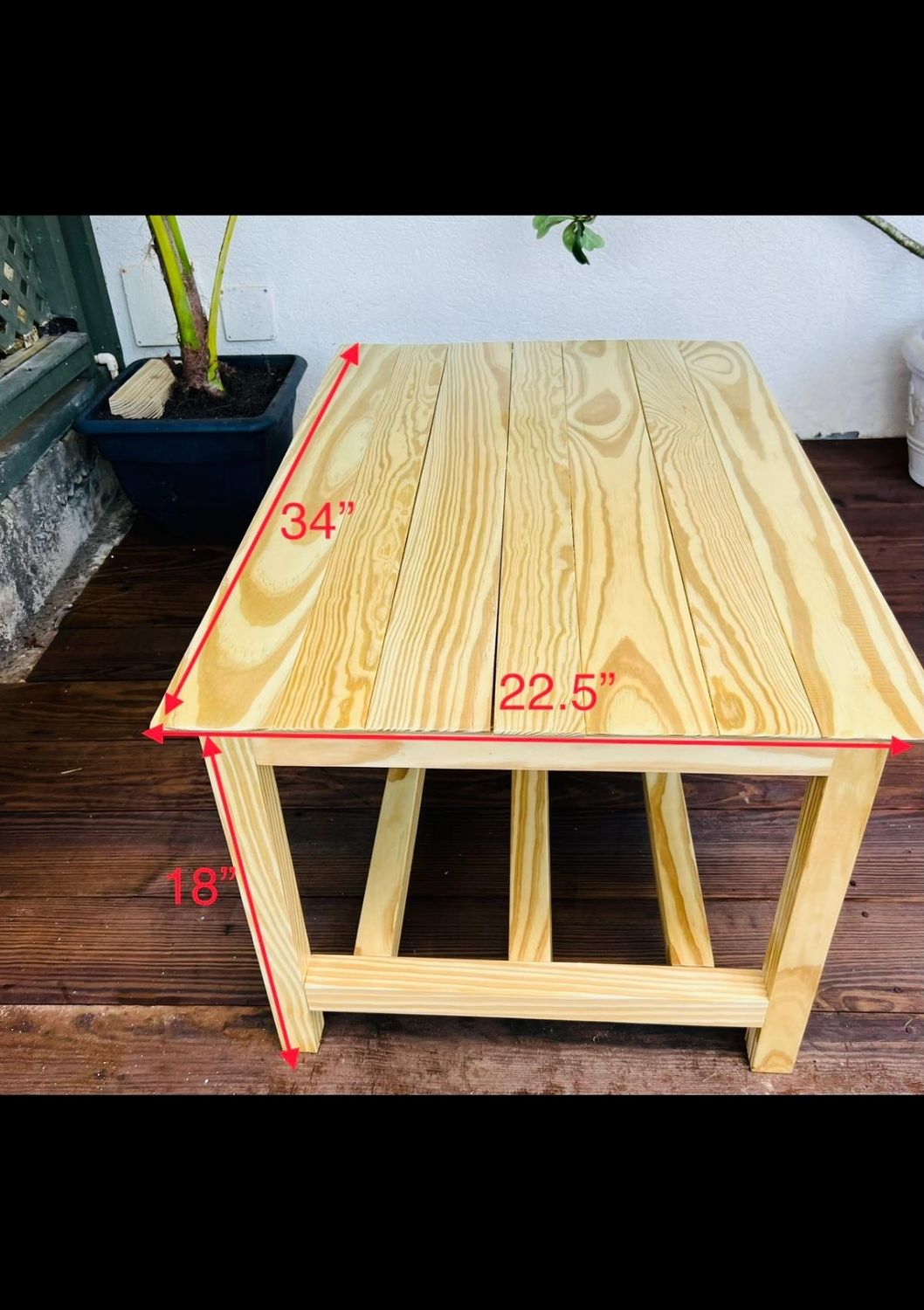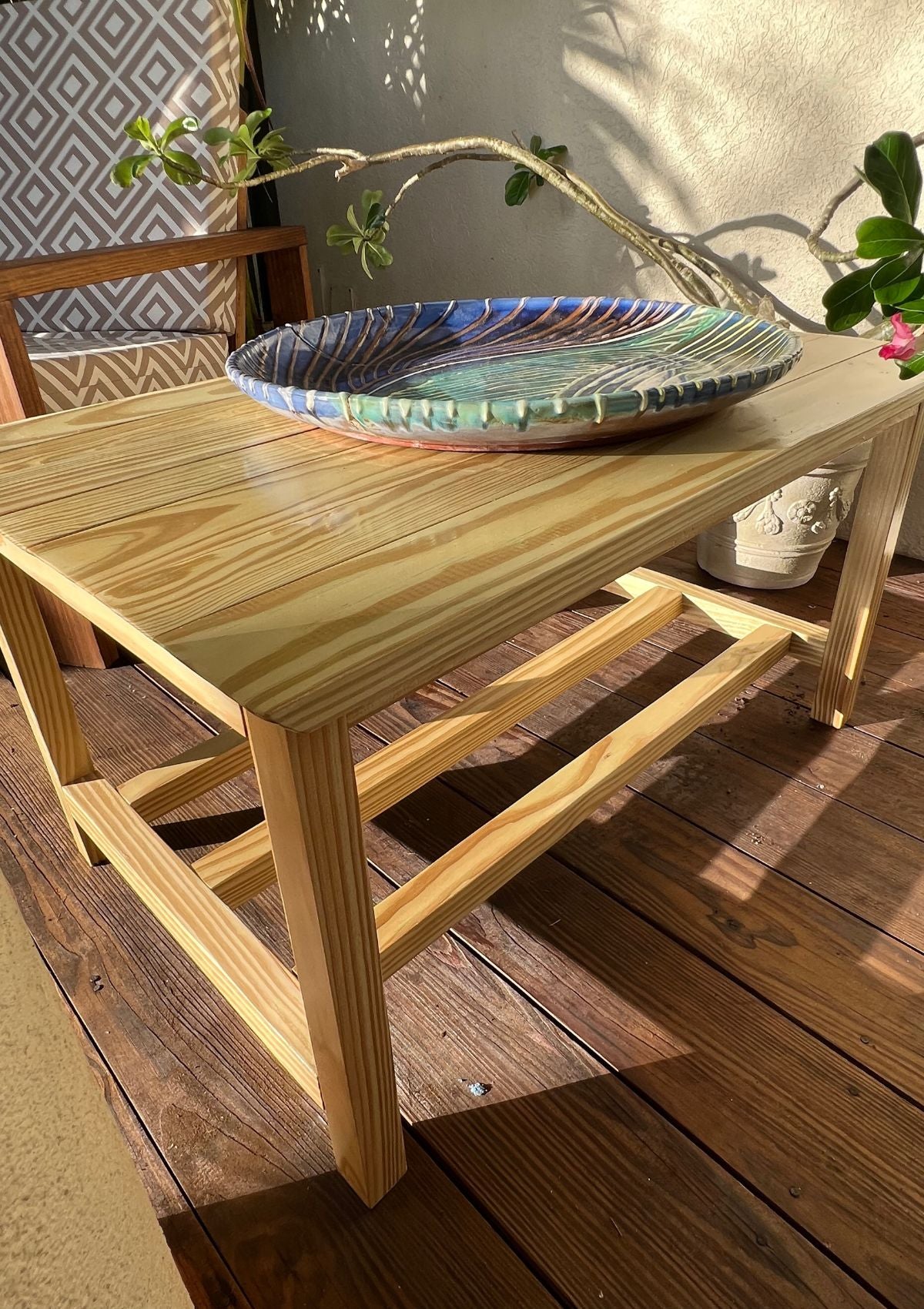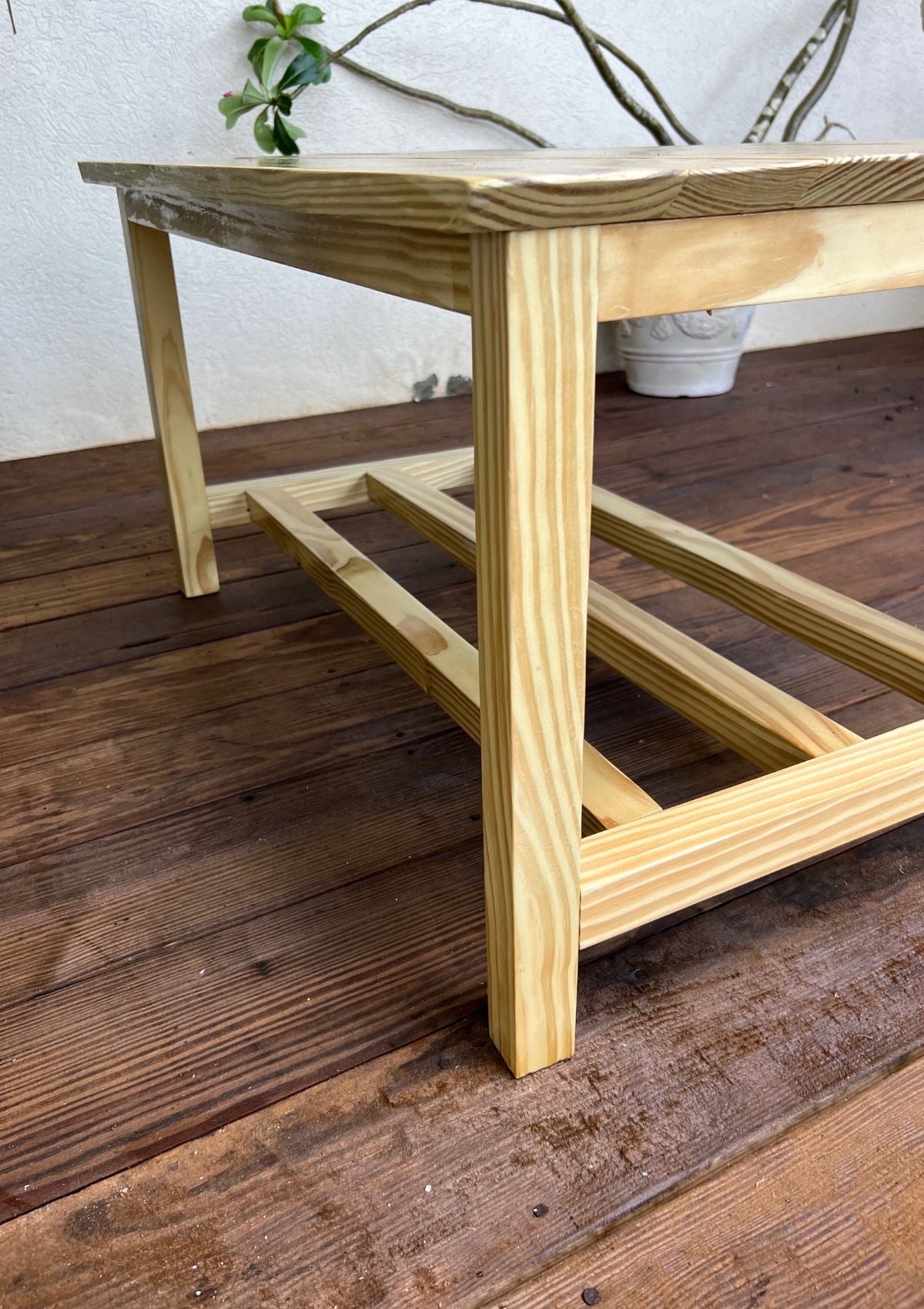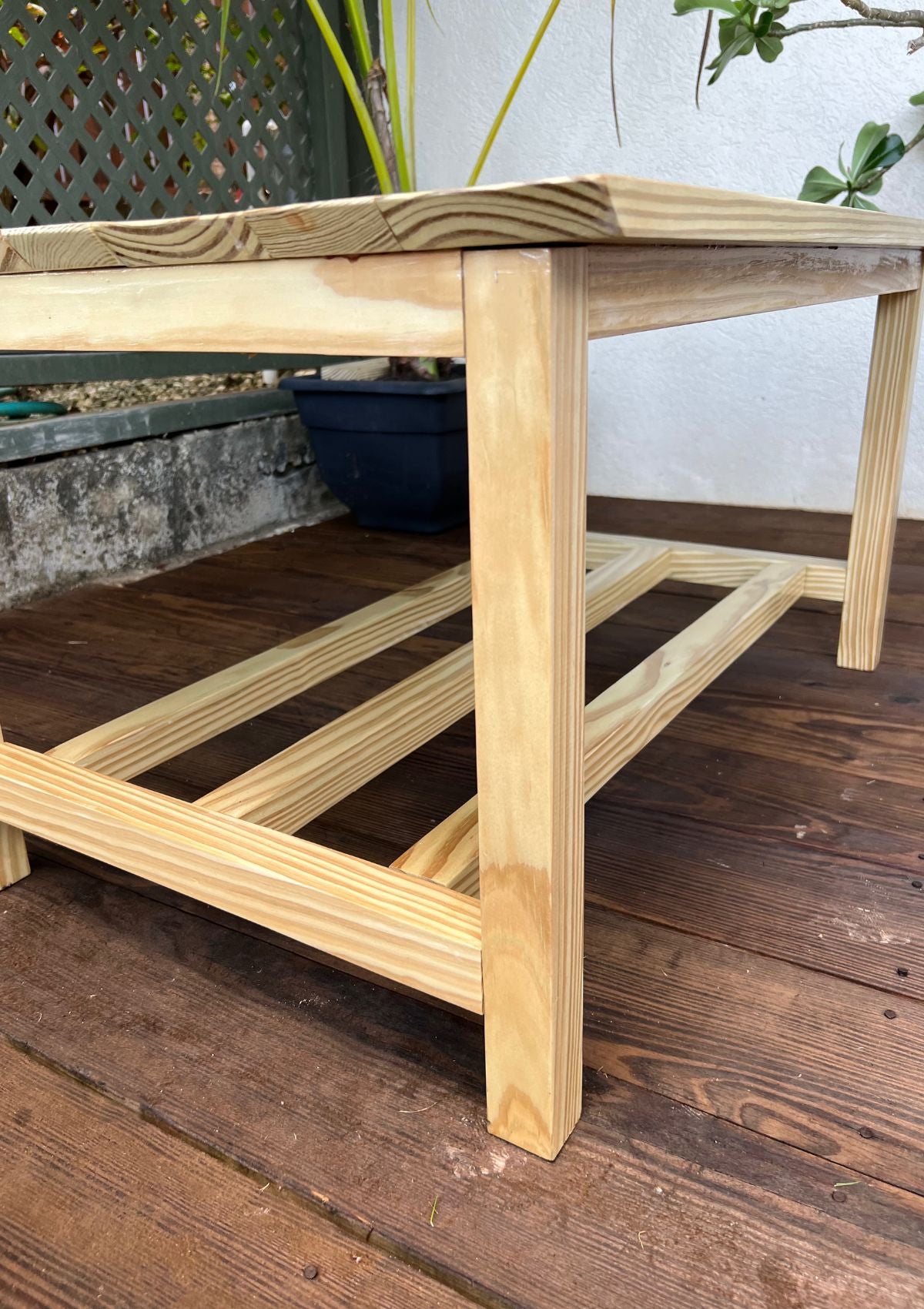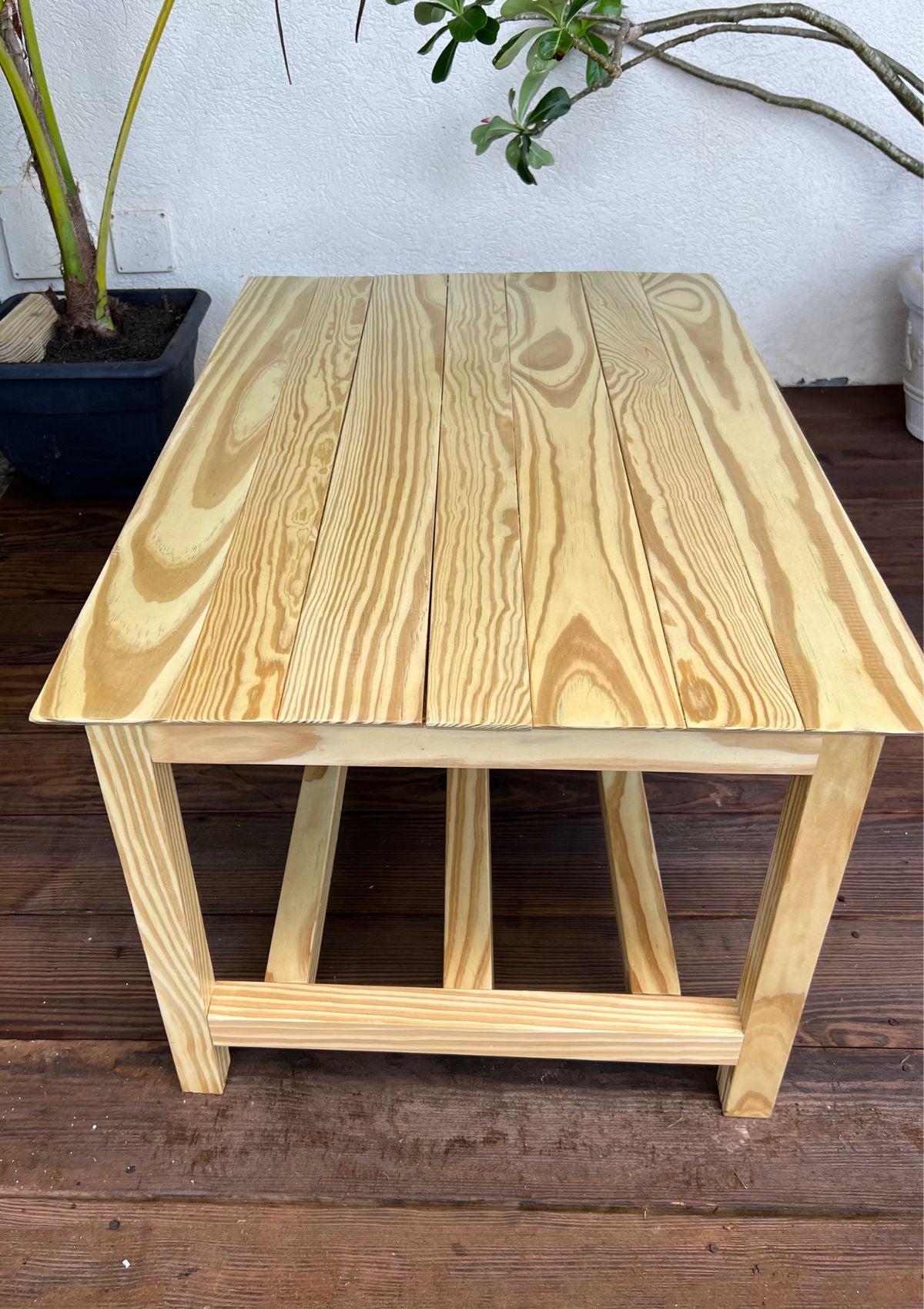 Modern Outdoor Coffee Table
Introducing our handmade outdoor coffee table, crafted from solid pine wood with love and care. Each table is a unique work of art, showcasing the skill and dedication of our craftswoman. 
The solid pine wood is hand selected from local lumberyards to ensure quality raw materials right from the start.
Designed to withstand the rigors of outdoor use, this table is treated with protective finishes that enhance its durability while preserving its organic charm. Its sturdy construction and smooth, inviting surface make it the perfect companion for outdoor lounging or entertaining. Gather around this handcrafted masterpiece, sip your favorite beverage, and create unforgettable memories in the embrace of nature. With its timeless appeal and exceptional craftsmanship, our handmade outdoor coffee table is a true testament to the beauty of artisanal woodworking.
The final look of the table is customisable. It can be stained or whitewashed as to preference.  
Material: Solid Pine